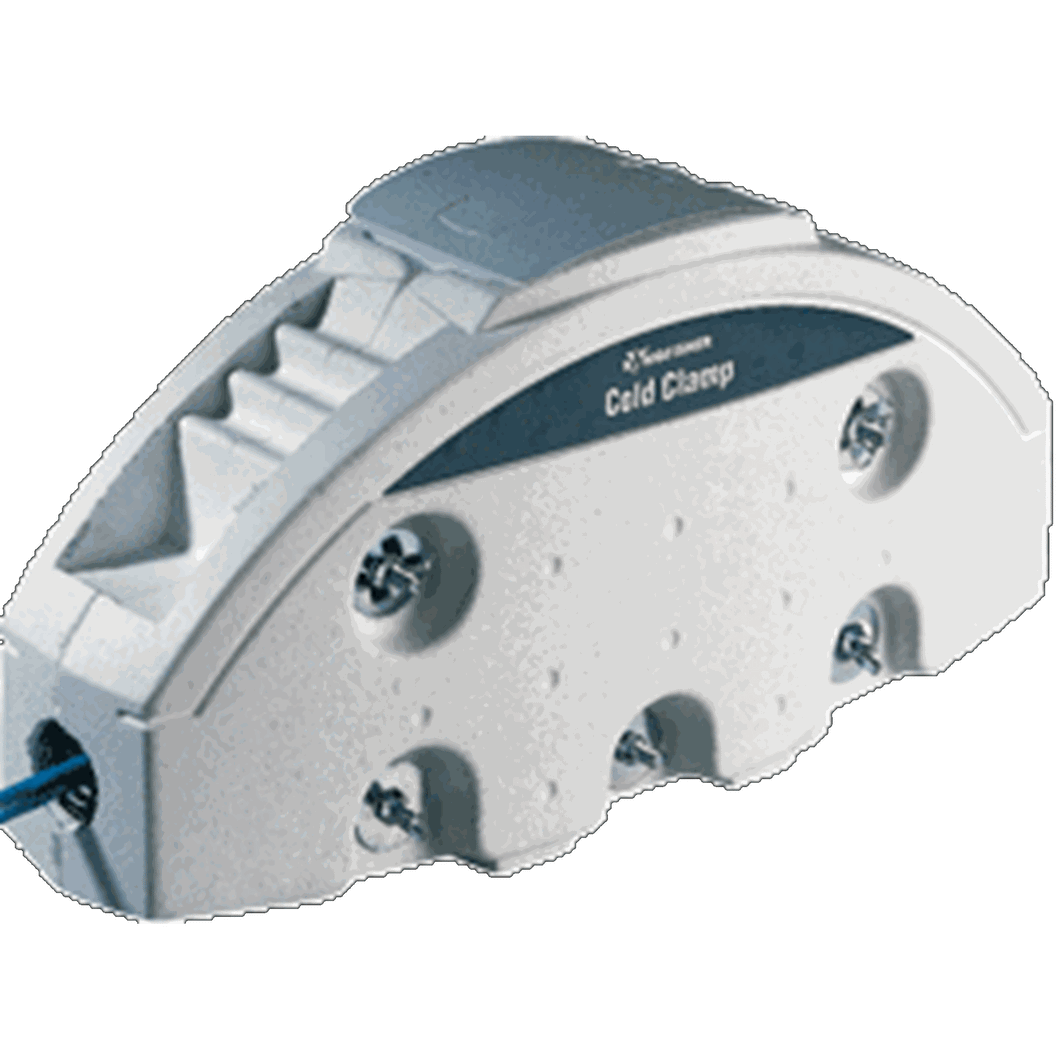 COLDCLAMP-2
Regular price $619.77 Sale
The unique Cold Clamp fault locator improves OTDR distance measuring accuracy, which is about ± 1%, or 20 metres per Km.
It provides precise physical location of optical faults in jelly filled fibre cable up to 38 mm dia, & does not disrupt traffic.
Any OTDR that can acquire data with <0.1 dB noise, & measure an event to 1 m resolution, is adequate.
A Cold Clamp is typically used once & can be placed in a trench, manhole or walk-through.
To get started, purchase a Starter Pack. The Work Kit provides protective equipment & procedures.
No long term effects have been observed on cable systems where the Cold Clamp has been used since 1993.
Procedure: A Cold Clamp is attached to the cable close to the fault. Liquid nitrogen is poured, creating a temporary loss point of 0.2 - 1 dB. This is picked up on an OTDR, & physical distance relative to the fault point determined.
The Cold Clamp system is simple and reliable.