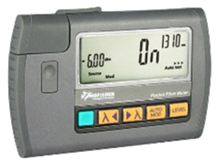 KI9809A*
Regular price $824.31 Sale
The Pocket Fiber Source is used with an Optical Power Meter to test loss on POF.
It meets MIL PRF 28800F Class 2 with moisture resistance, rubber corners & 2 m drop capability. The connector is dust & drop protected.
A test tone can be used with a Power Meter or fiber identifier for fiber detection, continuity testing, fault finding & route location. The Multi-Fiber ID feature positively identifies up to 12 fibers at a time.
Limited Feature Mode lets a manager lock & track instrument settings, improving confidence & traceability.
The 650 / 660 nm LED source option is ideal for POF testing, in combination with the KI 9600XL power meters. This source has a fixed SMA connector and comes with a 1 mm core SMA/SMA patch lead, so a suitable adaptor lead can be made up by the user.