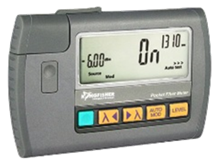 KI9840A*
Regular price $814.94 Sale
This Pocket Fiber Source is used with an Optical Power Meter to test loss on multimode fiber.
It meets MIL PRF 28800F Class 2 with moisture resistance, rubber corners & 2 m drop capability. Interchangeable optical connectors are dust & drop protected.
With an Autotest compatible Power Meter or LTS, multi-wavelength loss testing is achieved.
A test tone can be used with a Power Meter or fiber identifier for fiber detection, continuity testing, fault finding & route location. The Multi-Fiber ID feature positively identifies up to 12 fibers at a time.
Limited Feature Mode lets a manager lock & track instrument settings, improving confidence & traceability.
The 850 nm VCSEL source may be used for multimode fiber testing. It gives poor measurement stability, and so should only be used if required.